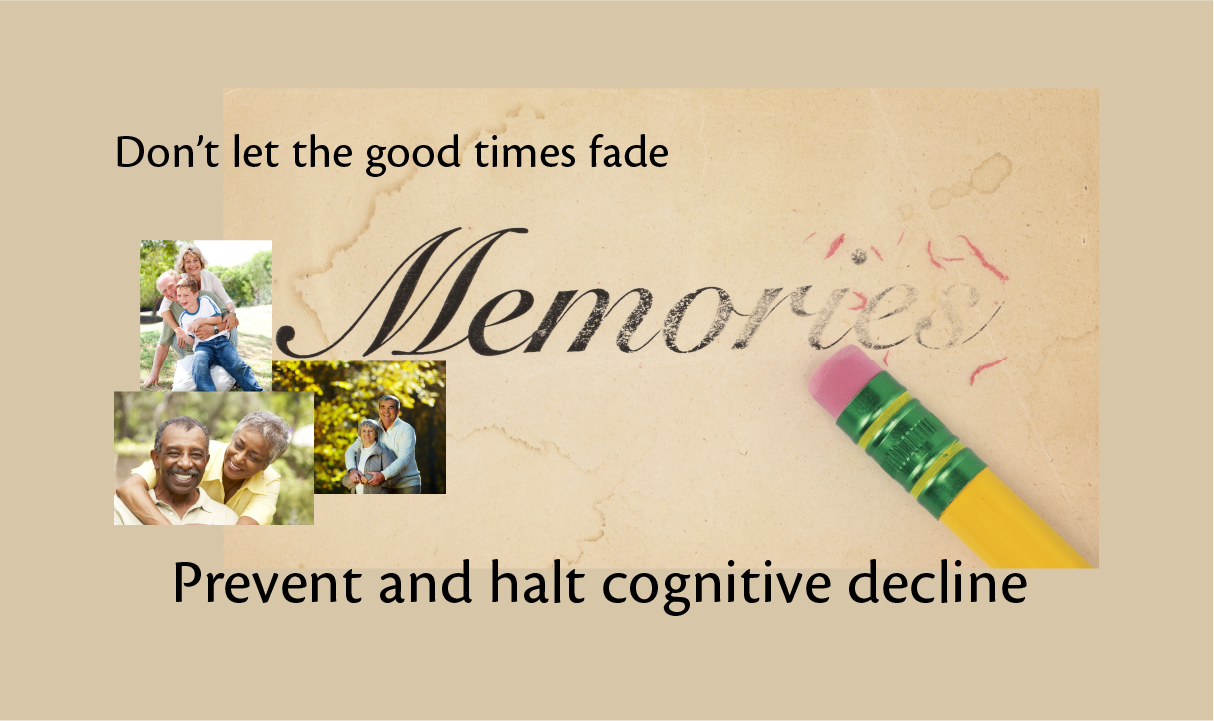 A Wiser Mind understands the concerns, questions, and fears of cognitive decline.  We have personally walked the path within our families.  We understand, and we can help.
AWM's solutions are grounded in over 30 years of cutting-edge research into the causes of cognitive decline including Alzheimer's disease, insulin resistance, genetics, and environmental toxins.
Your personalized treatment program will identify contributing lifestyle and environmental factors and will be designed to halt progression and reverse your specific cognitive decline while optimizing overall health.
Have you experienced…
Brain fog after recovering from COVID?
Trouble "finding words"?
Challenges planning and organizing complex activities?
Changes in personality and temperament?
New-found confusion or struggle with familiar situations?
Alzheimer's disease within your family?
A challenge focusing or ignoring distractions?
A diagnosis of Cognitive Impairment and you're not willing to "just give up"?
Our program is designed to reverse cognitive decline and support brain health.  Your practitioner will:
Differentiate, identify and remove root causes such as: metabolism, immunity, infections, toxins, vascular, trauma, genetic factors.
Strengthen resilience through proper nutrition, balanced hormones, optimized nerve-growth factors, and others.
Rebuild lost synapses and other structural and functional brain elements.
Your health and wellbeing are as unique as you are—mass produced dementia drugs only lead to mass produced side-effects, and lackluster results.
Schedule a private, Discovery Session today and find your better, more hopeful tomorrow!